Profitable Plans
7 steps to a financially successful business
Entrepreneurship bears the promise of freedom. The freedom to work when, how and where you want. To choose your favorite clients and keep the money you earn.
Unfortunately this freedom is a myth for many. They have to work too hard for too less and profit is often just a leftover. Entrepreneurs do what they are good at or passionate about and hope that the money will follow by itself. But it seldomly does, resulting in stress and sleepless nights.
What if profit was something you could influence and manage?
Resulting in the freedom you desire?
And giving you the space to create an impact?
Internationally published bestselling author Femke Hogema shows you how you can realize your plans profitably in 7 steps.
Calculate in advance whether you can make enough with your idea or dream
Reveal your money mindset and how you can make it work for you instead of against you
Discover how to create financial success, without sacrificing your mission
Make your own profitable plan, marketing- and sales plan and action plan
With personal stories of Femke Hogema, examples and practical steps you can implement immediately
The e-book is available on presale. The paperback is available on launch day; march 15th 2021
Free downloads with the book
The following free downloads are available:
List with 50 money beliefs
Excel template to make your profitable plan
A printable funnel
12-Week plan template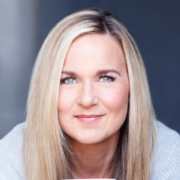 Femke has proven herself time and time again as an expert serving entrepreneurs. Profitable Plans is yet another brilliant resource she has created and provided to entrepreneurs to make their dreams a reality, thereby serving her mission.  If you are an entrepreneur, this is a must read.  Do yourself a huge favour and listen to what Femke is telling you in this book.  Don't just read it, follow through on the action items she gives you – you won't look back!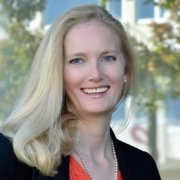 If entrepreneurs do not reach their goals, it rarely happens on the "home stretch". Reaching goals has everything to do with how entrepreneurs are setting them.
Goals are screwed up at the start, not in the final stage. Entrepreneurs need a plan that sets them up for success from the very first step. That's where most plans fall short.
Profitable Plans is the one truly comprehensive guide that fills that exact need. A must-read for any entrepreneur who wants something to show for their hard work when they cross the finishing line.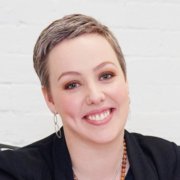 Everybody needs a copy of Profitable Plans if they want to run a successful business. Femke breaks down each of the mindset, plan and action themes within the book and sets up the reader to take action, easily. I highly recommend it. Don't just read it, share it as every business should be profitable!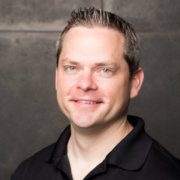 Femke has reinvented the goal setting process and turned it into easy to follow process that keeps owners focused on their goals while knowing before they even start if the goals will make them more profitable.  The Profitable Plan is a great easy to follow action guide on how to improve your business.
The Profitable Plan gave me a way to clearly breakdown the steps I need to take to hit my financial goals within a timeframe that works for me.  Budgeting is something most of us don't like to do even though we think it's something that would help out business.  Budgeting seems very prehistoric now that I have learned the Profitable Plan.  It was easy to follow and easy to implement and now I have something way better than a budget.  I have a plan that can help me be profitable.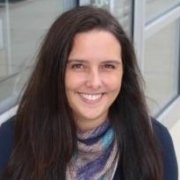 Permanent profitability is attained when  mindset, aligned business model and a clear vision are married together. Femke Hogema nails this trifecta in Profitable Plans with the perfect balance of entertaining stories, strategy and clear actions steps.

In The Profitable Plan, Femke provides a clear framework for rethinking what it means to be in business.  She helps you understand that being in business and being profitable are two very different things, and that until you place your focus on profitability, your business may never be the success you envision.  Her step-by-step approach to building a profitable plan through small action steps encourages you to recognize why you do what you do, who you do it for, and ultimately, how to plan and take consistent steps toward your goals.  Successful businesses don't happen without a plan.  I would recommend this book to anyone who is ready to create that plan and to see their business become all they had hoped for.
About Femke Hogema
Femke owns two companies. She founded Healthy Finance in 2007. Since 2016 she is the head of the Dutch Profit First Professionals organization. A USA founded company with worldwide branches.
Femke Hogema makes figures fun, practical, and accessible. Through her four bestselling books, her keynotes and appearances on national radio and tv, she has inspired tens of thousands of entrepreneurs to build a financially healthy and profitable business. Hogema was featured as financial coach in a popular TV show on National TV.